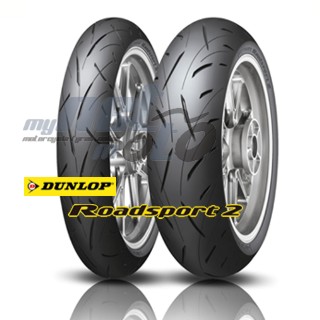 Dunlop Roadsport 2 je na voljo v Evropi !!
Dunlop Roadsport 2 temelji na nevtralnem ravnanju s konvencionalnimi izdelki "SPORTMAX RoadSport", dvoslojna struktura tekalne plasti, ki prekriva dve vrsti zmesi navzgor in navzdol ("Zmogljivost predvajalnika COMPOUND"), je bila izboljšana za izboljšanje življenjske zmogljivosti in oprijema izvedba.
Dve vrsti mešanice površinske plasti z visoko zmogljivostjo oprijema in odpornostjo proti obrabi ter spojina globoke plasti s povečano funkcijo ustvarjanja toplote, ki povečuje življenjsko dobo in oprijem ter dokazuje stabilno oprijemljivost do konca obrabe pnevmatik.
Poleg tega so novi profili in vzorci, ki uporabljajo edinstveno DUNLOPOVO tehnologijo zadnje nastavitve komore, omogočili stabilno vodljivost.
NOVO 2019
Različne specifikacije "M" "W" OE za Suzuki GSXS 1000 Katana / Kawasaki Ninja 650
DUNLOP ROADSPORT 2 lahko kupite, naročite zdaj na spletu v trgovini si.myNETmoto.com Promotivne cene ✓
Našli boste tudi obilico izkušenj ✓ Ocene ✓ Ocene ✓ Kilometare ✓ Preizkusite ✓ pri tej pnevmatiki z motornimi kolesi.
Tehnične specifikacije

Izberite Znamka
DUNLOP
Profil pnevmatik
ROADSPORT 2
Izberite vrsto
Sport /
Velikost pnevmatik
sprednje: 120/60 ZR17, 120/70 ZR17
zadnja: 150/60 R17, 160/60 ZR17, 180/55 ZR17, 190/50 ZR17, 190/55 ZR17, 200/55 ZR17
carcass
Tubeless / Radial /
Speed Index
W
Loadindex
55, 58, 66, 69, 73, 75, 78
Država proizvodnje
JP
SPORTMAX Roadsport 2 is based on the neutral handling of conventional products "SPORTMAX RoadSport", two-layer tread structure overlapping two types of compound up and down ("The performance of the COMPOUND-player") has been enhanced to improve life performance and grip performance.

Two types of surface layer compound with high grip performance and wear resistance performance and deep layer compound with increased heat generation function effectively, and it enhances life performance and grip performance and demonstrates stable grip performance until the end of tire wear.
In addition, new profiles and patterns utilizing DUNLOP'S unique "Chamber last tuning Technology" have enabled stable handling performance.
10.02.2020
Dunlop Roadsport 2 new 2019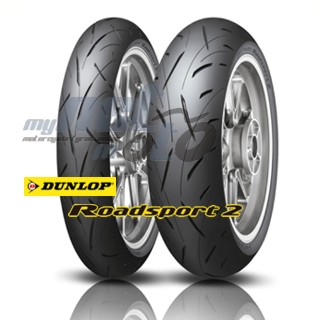 ---
10.11.2017
DUNLOP ROADSPORT 2 OE motorcycle tyre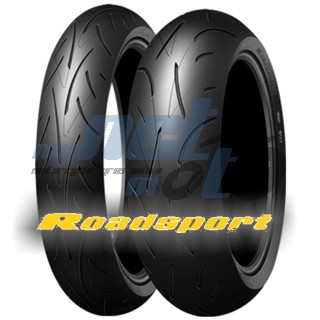 ---
Cena:
121.39

€
(vklj. exkl DDV. Dostava)
Cena:
120.16

€
(vklj. exkl DDV. Dostava)
Cena:
125.28

€
(vklj. exkl DDV. Dostava)

Ni na zalogi.
Že naročeno. Ni datuma dostave

Ni na zalogi.
Že naročeno. Ni datuma dostave
Cena:
144.77

€
(vklj. exkl DDV. Dostava)
Cena:
155.26

€
(vklj. exkl DDV. Dostava)
Cena:
176.61

€
(vklj. exkl DDV. Dostava)
Cena:
168.66

€
(vklj. exkl DDV. Dostava)
Cena:
200.34

€
(vklj. exkl DDV. Dostava)